Cheers to the new year and another chance to get it right – Oprah Winfrey
Let me speak in Bible language; Behold the new year arrives, have you not noticed, this is 2018 the year you thought will take forever to arrive, the year that already has lined up goals from the 90s. I remember I had a very good 
friend a few years ago, sometimes we would discuss our plans, goals and I recall how we set a year (2017) to travel somewhere around the world together….the thing is, speaking in 2013, 2018 seems so far, but look at 2018 smiling at me.
Have you ever heard of the saying "New year, New me"…..I know it's a popular phrase but how about "New day, New Words"
You know the excitement of a mother when her child starts learning new words, she feels so proud. That is exactly how God feels when we start learning how to speak His language. 
It's a new year and obviously, everyone must have set some goals. However,  this year in some of my goals, I intend to be honest with myself by setting goals on things that feel little whereas, are the ones that generate complicated issues later.
Goals to be positive in my mind, goals to consciously speak life and power-filled words in faith, goals to lose some pounds (yes oooo, it's not funny anymore) basically attitude goals. 
Some few months back in class, I got carried away in my imagination while my Professor  was teaching, I was staring at him and at a point I realized that I started drawing  him at the back of my note ,not that I was attracted or lusting after him (common…He's old, married, and naaaa) see, don't even think too far because my thoughts are not your thoughts, I wasn't actually staring at this man, in particular, It was his ear that gave me some attention, yeah…. I know that sounds cringy but he uses a hearing aid and I couldn't help but wonder how technology has taken over everything including our body parts, trying to put my self in his shoes, "how would that feel in my ear?, would it look nice on me?, if that was mine I would have chosen a purple color" . I know this doesn't even make any sense, when did hearing aid become a fashion accessory,? I tire for myself too ooo!
Fast forward to the following week, I had the man's class again, it was spring but kind of cold in the campus center so I decided to stay in the sun a little bit when I felt a breeze that got into my ear, suddenly I started feeling serious pain in my left ear it was so intense that I couldn't even continue reading anymore, Then later I started feeling like my ear was making sound like the wind (maybe Tinnitus in medical terminlogy) it was loud and painful that I could barely hear.
 I struggled and went to class anyway…….guess who I saw first?  tada!!!I it was  my professor  again  and that Spirit said: "Honey how about an hearing aid, should be cute on you right?" I felt so bad that I was a captive of my own negative thoughts (what you think is what/who you are) in anger I had to change the situation by with own mouth and realigning my thoughts"I rebuke every form of earache, it is not my portion. whatever wasn't found in Jesus does not belong to me and by the power of Jesus, I had my healing.
Whewww!!!!!  I guess that was the Holy Spirit telling me to guard my thoughts.
Be careful what you think or say…..you just might get it! what thoughts and words have you confessed or been confessing so far? Is it gonna be a rough year or a great year? Well…that lies in the power of your mind.
According to Joyce Meyer:  it's either you have positive thoughts in mind constantly or leave an empty space for the devil to fill with wrong and negative thoughts
 

"The place we give Satan is often empty space. An empty, passive mind can easily be filled with all kinds of wrong thoughts. A believer who has a passive mind and who does not resist these wrong thoughts often takes them as his own thoughts. He doesn't realize that the evil spirit has injected them into his mind because there was empty space there to fill.

something positive or negative on your mind, but incase you say your mind is empty that's even more interesting for the devil 'cos he always look for empty minds to manipulate"
"Neither give place to the devil." Ephesians 4:27
This year, fill your mouth with God's promises and His words on purpose, don't be a victim of your thoughts!
"My Never Again List"
Never again will I confess "I can't" for "I can do all things through Christ which strengtheneth me." (Philippians 4:13)
Never again will I confess lack, for "My God shall supply all of my needs according to His riches in glory by Christ Jesus." (Philippians 4:19)
Never again will I confess fear, for "God hath not given us the spirit of fear; but of power, and of love, and of a sound mind." (2 Timothy 1:7)
Never again will I confess doubt and lack of faith, for "God hath dealt to every man the measure of faith." (Romans 12:3)
Never again will I confess weakness, for "The Lord is the strength of my life." (Psalm 27:1) "The people that know their God shall be strong and do exploits." (Daniel 11:32)
Never again will I confess supremacy of Satan over my life, for "Greater is He that is within me than he that is in the world." (1 John 4:4)
Never again will I confess defeat, for "God always causeth me to triumph in Christ Jesus." (2 Corinthians 2:14)
Never again will I confess lack of wisdom, for "Christ Jesus is made unto me wisdom from God." (1 Corinthians 1:30)
Never again will I confess sickness, for "With His stripes I am healed" (Isaiah 53:5). Jesus "Himself took my infirmities and bare my sickness." (Matthew 8:17)
Never again will I confess worries and frustrations, for I am "Casting all my cares upon Him, who careth for me." (1 Peter 5:7) In Christ I am "care-free."
Never again will I confess bondage, for "Where the Spirit of the Lord is, there is liberty." (2 Corinthians 3:17)
Never again will I confess condemnation, for "There is therefore now no condemnation to them which are in Christ Jesus." (Romans 8:1) I am in Christ; therefore, I am free from condemnation.
Never again will I confess loneliness, Jesus said, "Lo, I am with you alway, even unto the end of the world." (Matthew 28:20) "I will never leave thee, nor forsake thee." (Hebrews 13:5)
Never again will I confess curses or bad luck, for "Christ hath redeemed us from the curse of the law, being made a curse for us…that the blessing of Abraham might come on the Gentiles through Jesus Christ; that we might receive the promise of the Spirit through faith." (Galatians 3:13-14)
Never again will I confess discontent because "I have learned, in whatsoever state (circumstances) I am, therewith to be content." (Philippians 4:11)
Never again will I confess unworthiness because "He hath made Him to be sin for us who knew no sin; that we might be made the righteousness of God in Him." (2 Corinthians 5:21)
Have a beautiful new year!!
Love,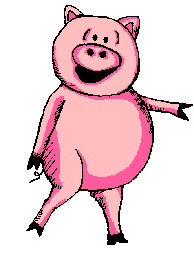 __________
oyinkan_God'streasure
_________